Her music videos have an awesome dance party vibe; her style is futuristic with a touch of 80's. Lady Gaga has fantastic makeup...and so much glitterrrrrr! Also, her lightning bolt symbol is awesome.
I officially have a style crush on her.
She's in New York on December 31. I sooo want to see her live. That would be the coolest New Year's Eve dance party ever.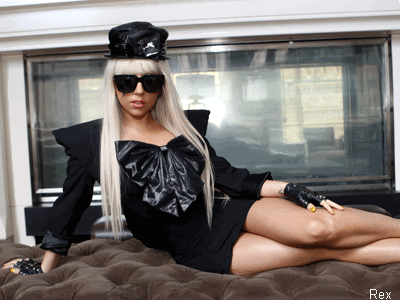 "I'm just trying to change the world one sequin at a time.

"



What do you think of Lady Gaga? And
who is your style crush this week? :]