♥ I have a total girl-crush on

Sonya Tayeh

.
Sonya is an American dancer and choreographer who was born in Brooklyn, New York and raised in Detroit, Michigan.
She is a choreographer and guest judge on the TV show
So You Think You Can Dance?
I am a huge fan of Sonya's choreography, and SYTYCD is one of my favorite shows!
Besides being a super-amazing choreographer, Sonya is someone with admirable personal style. From her hairstyles to her tattoos and everything she wears, Sonya is someone who knows who she is and isn't afraid to show it!
♥ Sonya choreographs "combat jazz", hip hop, and contemporary dance.
I love this interview with her. She is intense, adorable and awesome!
This video is a contemporary dance on So You Think You Can Dance that was choreographed by Sonya.


Seriously, look Sonya Tayeh up on YouTube, because if I had the space I would probably post all of her videos here!
♥ Sonya has
a Myspace profile
.
♥ Sonya's website is www.sonyatayehdance.com
♥ My post about the PULSE Tour in Atlantic City. Sonya was a guest choreographer and I took two of her classes there.
Who is inspiring you this week?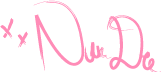 Related Dance Posts: Can Ya'll Jerk?